Bild sen Selena var i Miami!
---
Billboards lista över dom hetaste kändisarna under 21!

21. Victoria Justice
20. Ross Lynch (Austin & Ally)
19. Madeon
18. Miley Cyrus
17. 3BallMTY
16. Bridgit Mendler
15. IU
14. Megan & Liz
13. Mindless Behavior
12. Cody Simpson
11. Jackie Evancho
10. Nick Jonas
9. Earl Sweatshirt
8. Cher Lloyd
7. Porter Robinson
6. Selena Gomez
5. Mac Miller
4. Scotty McCreery
3. Demi Lovato
2. One Direction
1. Justin Bieber
No. 6: Selena Gomez
Last Year's Rank: 3
Birthdate: July 22, 1992 (age 20) 

Why She's Hot: One year after scoring another huge album ("When the Sun Goes Down") and a pair of hit singles ("Who Says" and "Love You Like a Love Song"), Selena Gomez has broadened her appeal while taking a break from recording. This spring, she launched a self-titled fragrance and appeared in sultry ads supporting it. A continued focus on film -- her voice will be heard in the animated film "Hotel Transylvania," and next year Gomez will appear in the crime drama "Getaway"-- has served as a logical next step for the former "Wizards of Waverly Place" star. And of course, more hand-holding with Justin Bieber has led to countless tabloid placements. Selena Gomez and the Scene will hopefully be back soon, but in the meantime, the 20-year-old starlet is still leaving her imprint on pop culture.
---
Pattie Mallete pratar om Jelena på Ellen show!
Vid 1:05 pratar hon om Jelena!
Pattie Mallete är Justins mamma :)
---
Nytt Facebook inlägg!
"Baylor is getting so big"
---
På inspelning av The Getaway med Ashley Tisdale!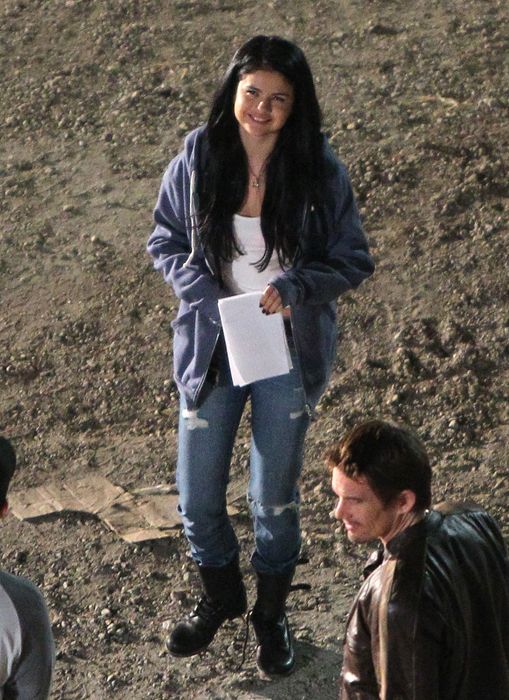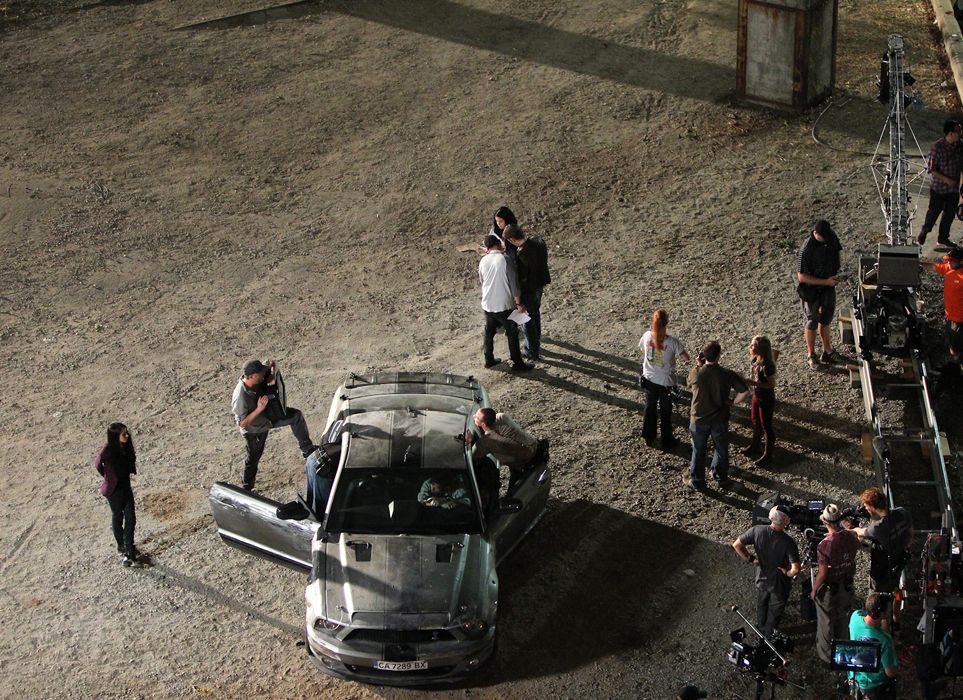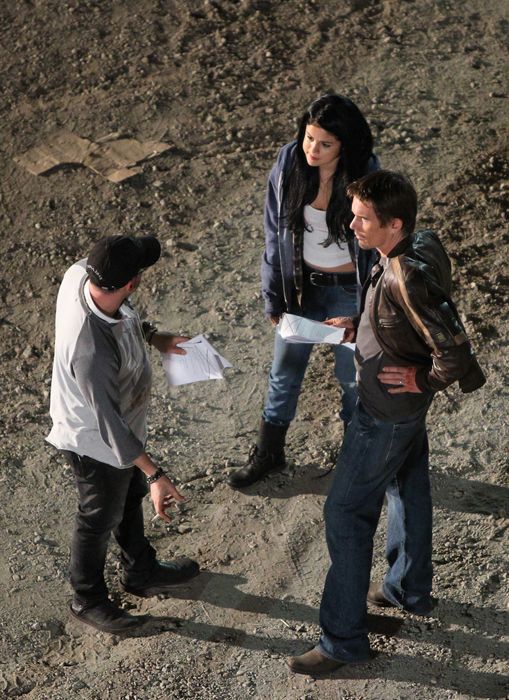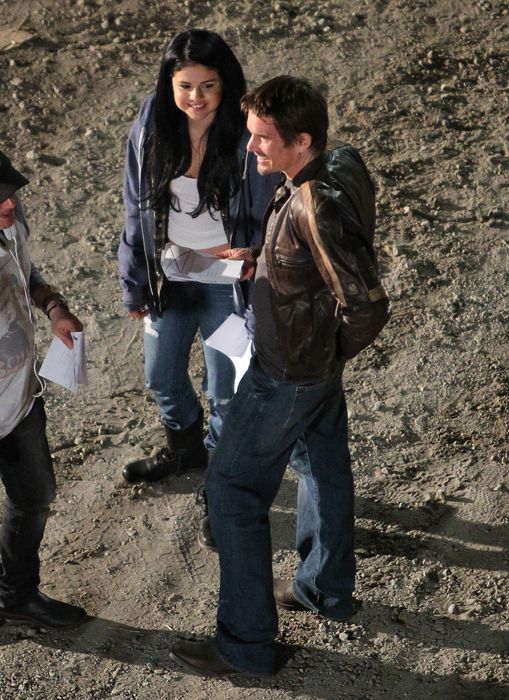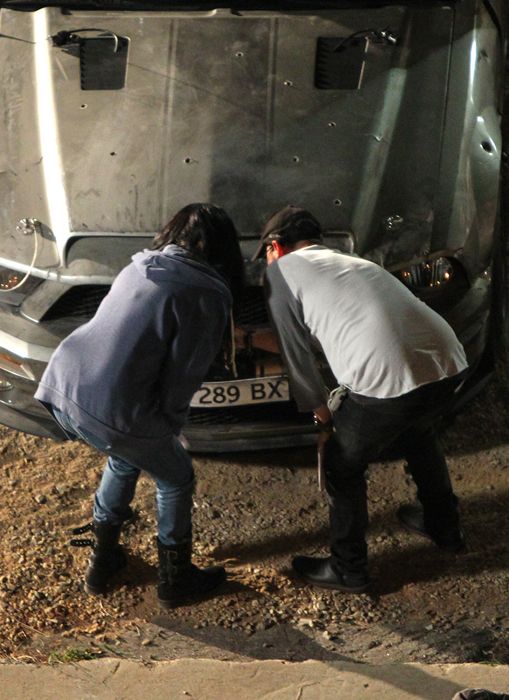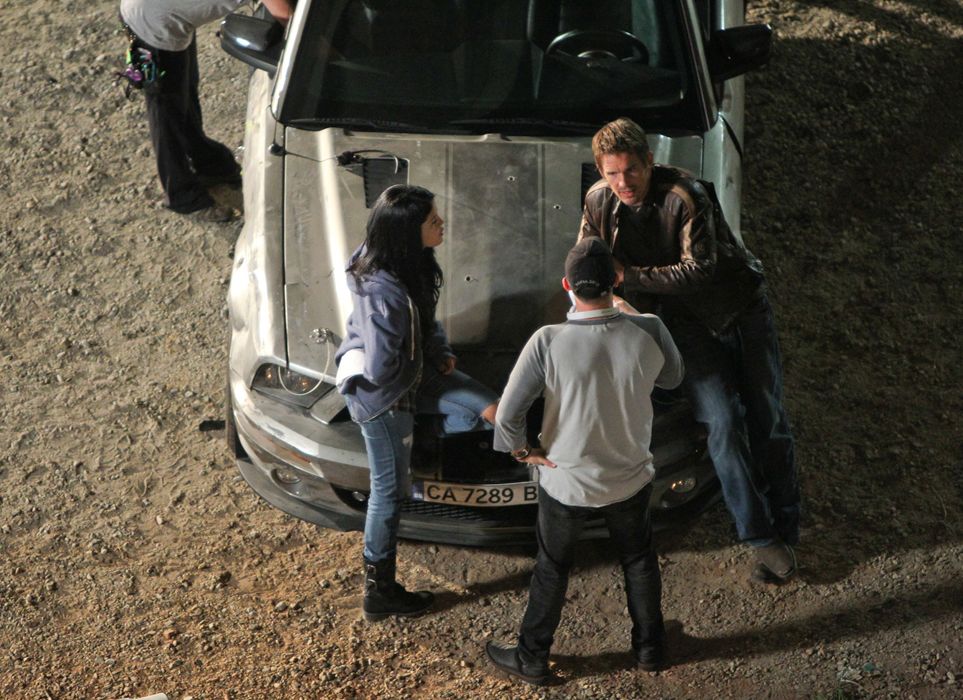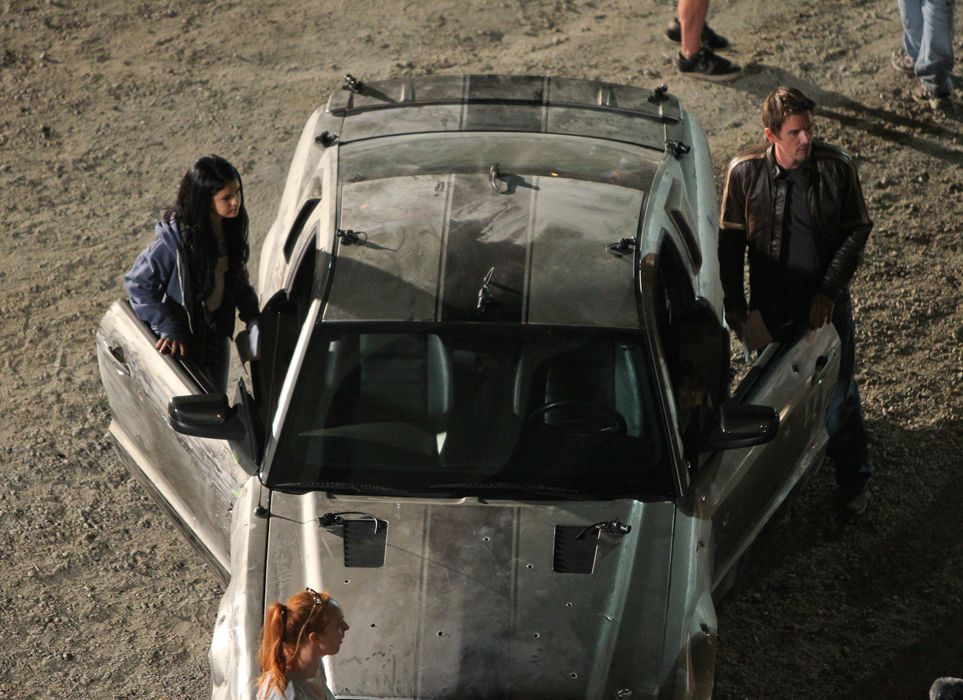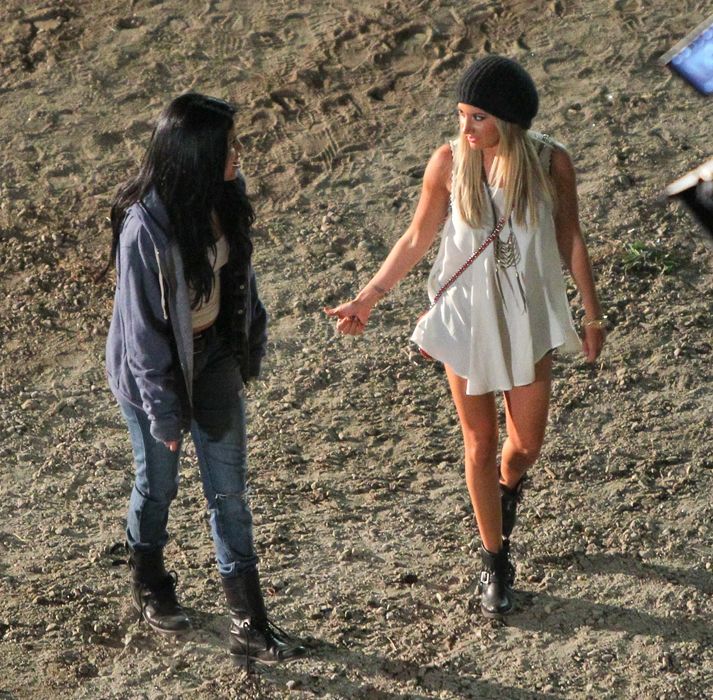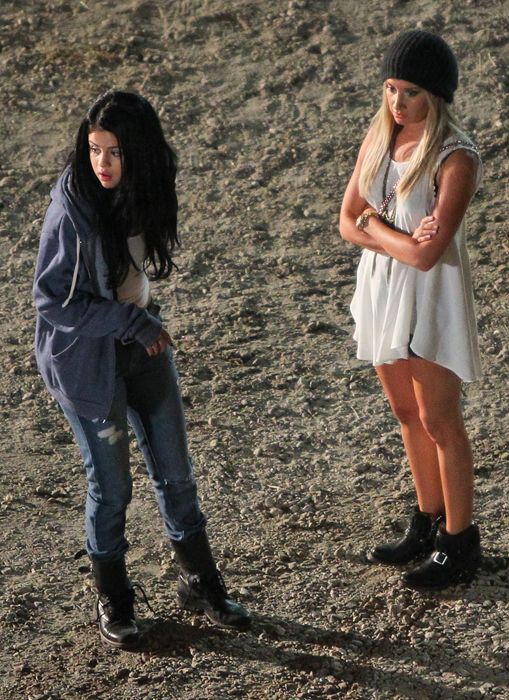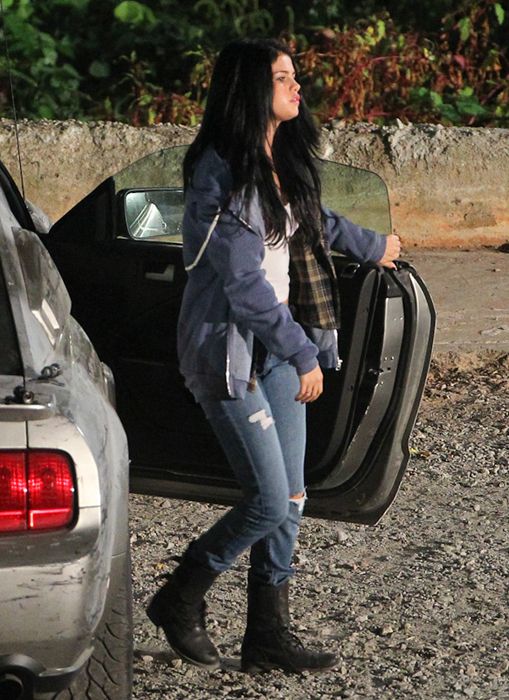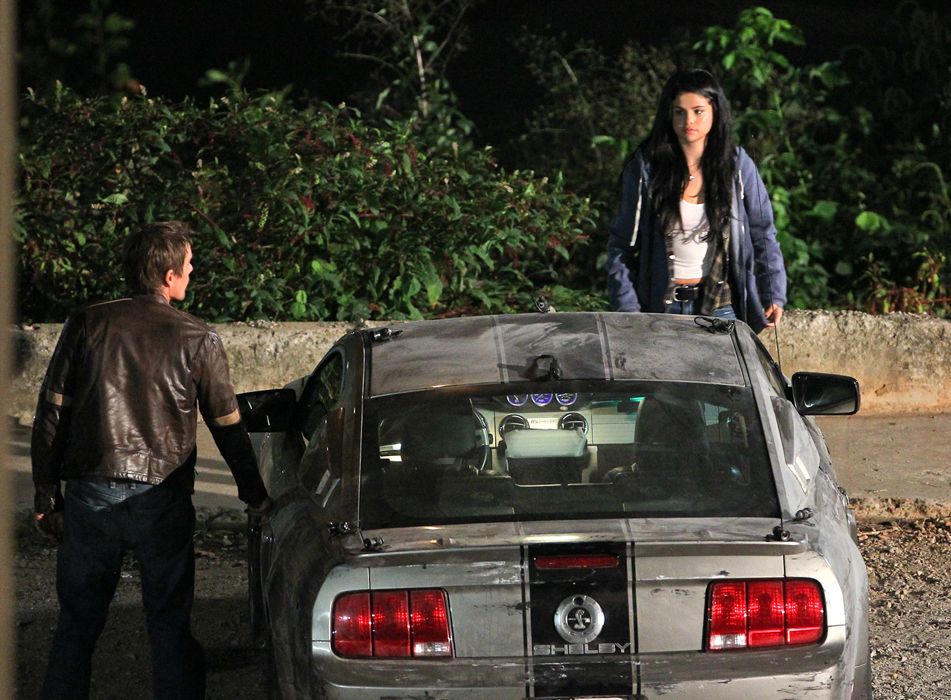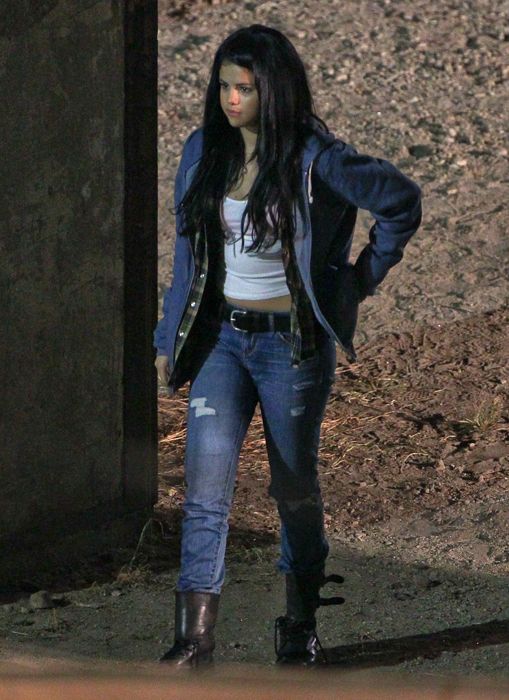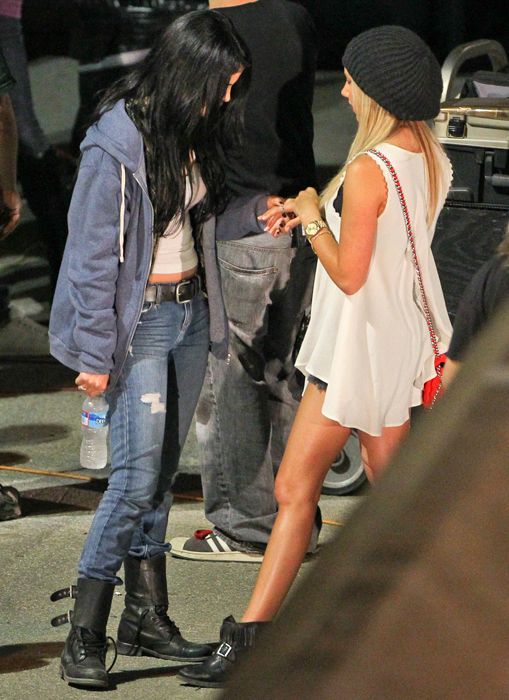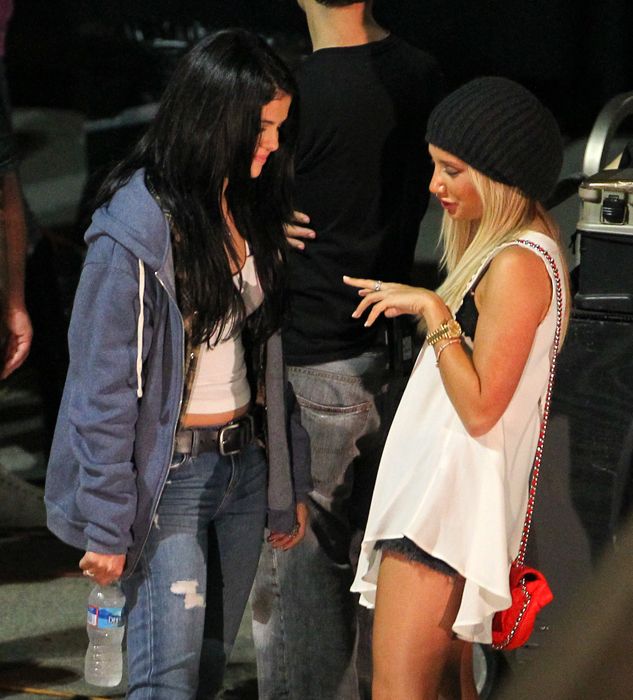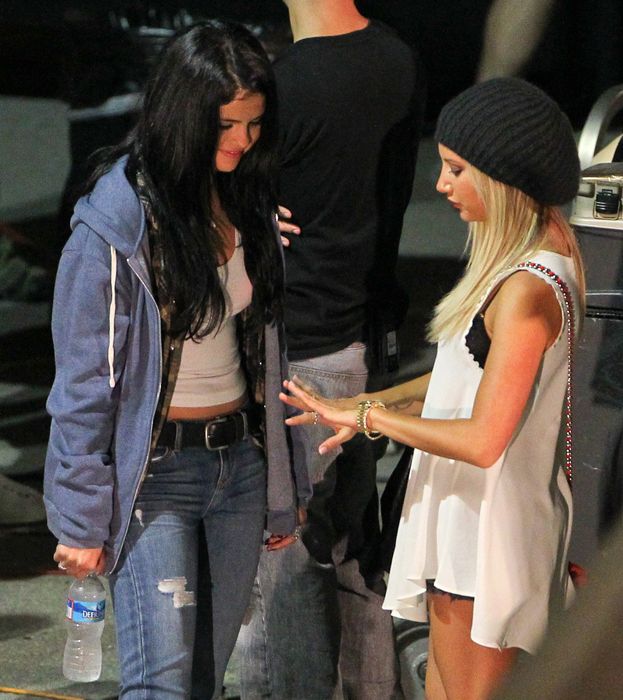 Förlåt om jag inte har bloggat på några dagar, men har varit upptagen..
---
Nya Facebook inlägg!
Hey Guys— Hotel Transylvania and Postcard on the run have teamed up so you can send out free postcards. Just download the FREE Postcard on the run App and use the promo code HOTELT to send free postcards all Thanks to Sony Pictures and Hotel Transylvania… in theaters September 28th!!! http://selgomez.co/13j4z8
---
Spring Breakers hemsida!
Där kommer du kunna kolla på HQ bilder från filmen och klipp från filmen!
---
På Tiff press konferans!
Selena Gomez, on challenges of just doing voice (15:00):
 "Ive done a little animaton but it's just a couple of lines. This is the first time that I actually did something that was a big part. And it was hard at times because its hard to act with your voice and it is unusual for me but I had a lot of fun 
and Adam was there almost all recordings I did so it was nice to have his support."
Adam: "You're my Mavi-wavi, of course."Adam Sandler, on the star power of Selena Gomez (35:05)
: "My kids love Selena's show, we watched it all t
he time. It's a big deal that Selena is in the movie—we get to tell our kids we know her, and it made my family tighter, believe me. It was amazingly exciting to be in the car with my kids and say Selena is playing Mavis in the movie. They were like, 'No way, do we get to meet her?' They didn't meet her, but maybe they will. There's not gonna be a big premiere in L.A., but we'll just go to Selena's house, and meet her parents, too. She's an icon to the children, and to many others as well."
---
Ny video sen Tiff!
---
Video sen premiären för Hotel Transylvania!
---
Selena med Adam Sandler!
---
Selena & Hotel Transylvaina är ett TT på Twitter!
---
Ny bild på Jelena!
---
Toronto International Film Festival 2012
---
Nya personliga bilder!
---
På premiären av Hotel Transylvania!
---
På The 69th Venice Film Festival - del 3
---
På The 69th Venice Film Festival - del 2
---
På The 69th Venice Film Festival - del 1
---
Selena, Ashely & Vanessa på filmfestivalen!
---
I Venice på en restaurang med Ashley, Vanessa & Austin!
---
På middag med vänner i Venice!
---
Anländer till Venice - del 4
---
Anländer till Venice - del 3
Plus en fan bild:
---
Anländer till Venice - del 2
---
Ny bild!
Bilden är från en radio intervju hon gjorde i Frankrike!
---
Anländer till Venice - del 1
---
Selena kommer vara med på The Ellen show snart!
Season 10 premieres September 10th, and Ellen is kicking it off with some of the biggest names in Hollywood! Don't miss an exclusive performance and interview from P!nk! Plus, the US Gold Medal Gymnasts, Britney Spears, Simon Cowell, Kate Hudson, Clint Eastwood, Selena Gomez, Sophia Grace & Rosie, as well as the first sit-down interview with Justin Bieber's mom, Pattie Mallette!
---
Selena anländer på flygplatsen charles de gaulle i Frankrike!
Den 5 September (nu på onsdag) i Venice så kommer Spring Breakers ha premiär!
---
Spring Breakers - Teaser 1
---
På inspelningen av Parent Guidance Suggested!
---
Ashley Benson pratar om Spring Breakers + ny bild!
JJJ: Earlier this year you wrapped up your upcoming movie, Spring Breakers, was it fun to branch out from your PLL character?
AB: Yeah, it was. It was such an awesome experience. It was very different from anything I've done, obviously. It's more edgy and it's a little bit darker and I just play an insane character, but it was fun because I always play the same characters throughout my career and this is one that I really invested time in. It was just a good script and to work with Harmony was awesome and the cast was amazing! It was really fun!
JJJ: Did you have a favorite scene to shoot?
AB: I think all the scenes were pretty fun. I got to carry a gun a lot, so doing a lot of the robbing scenes was probably the most fun.
JJJ: Are you more excited or nervous for people to see it?
AB: I'm really excited for people to see it. I think it's going to shock a lot of people. My fans are generally teenagers or younger, so obviously a lot of them can't see it, but the ones who do see it I think they're going to really like it. It's definitely a shocking movie, but it's done in a really great way.
JJJ: Will you and the cast be going to the Venice Film Festival?
AB: Yeah, we'll go to Venice at the end of this month for the film festival, then we go to the Toronto film festival, so we're premiering it very soon. I can't wait!
JJJ: Have you seen the film yet?
AB: I mean I've seen the movie and it's absolutely amazing, but I can't wait to see it with people around so I can see their reactions so I'm very excited!
JJJ: What did you, Selena Gomez, and Vanessa Hudgens do for fun when you weren't working on SB?
AB: We were shooting in Florida and it was super boring. We were filming in a town that had a few places to go, but they were more for older people (laughs) so we would go to dinner and hang out in our hotel rooms and stuff. We didn't really do much. We were working on weekends, so we didn't get a lot of time off, we found this really cool vintage store that me and Vanessa went to a lot.
JJJ: Were you ever uncomfortable being a bathing suit so much for the flick?
AB: Yeah, I was super nervous before I got the movie I was worried about it. I talked to Harmony about it and he was like, "There's no need to stress out. You guys are college students in the film and nobody has the perfect body!" Harmony really wanted us to look like we drank all the time and we partied, cuz that's what they did, and he didn't want us to have perfect bodies.
JJJ: It sounds like that took off a lot of the pressure.
AB: Yeah, so when I got to set I was a lot more comfortable. I mean any time you're in a bathing suit you're always self-conscious, because people comment and you know, but Harmony made us all feel really comfortable. What was also great was that me, Vanessa, Selena, and Rachel were all really comfortable with each other and nobody was commenting or trying to get super skinny. It was just a good group of girls to be around. We were all like, "We don't care if we're not perfect, and we're not perfect." It was nice.
JJJ: Were you friends with any of the girls before you started filming?
AB: Me and Selena were friends and I've known Vanessa for a really long time, but we never hung out much and then I met Rachel on set. In the movie it seems like we've known each other for years and we all got a long so well and it was like the funniest thing I've ever filmed. I mean, how close we got, it was so cool.
Ny bild från Spring Breakers
---
På inspleing av PGS!
PGS = Parent Guidance Suggested
---