Massa bilder - del 2
---
Ny fanbild!
---
Selena lämnar Joel Silver's party!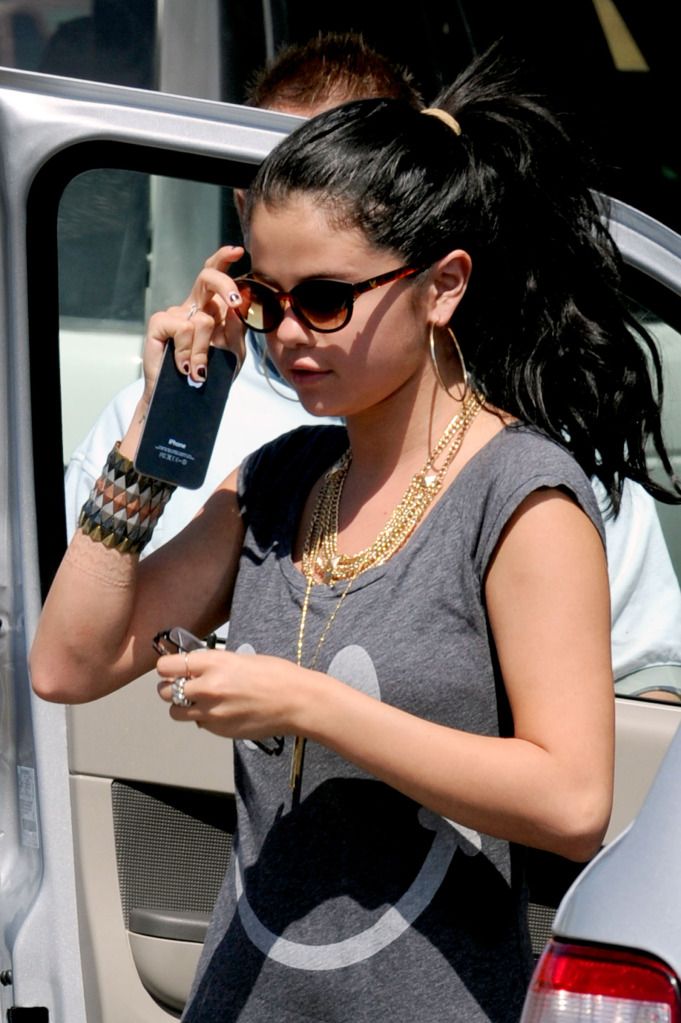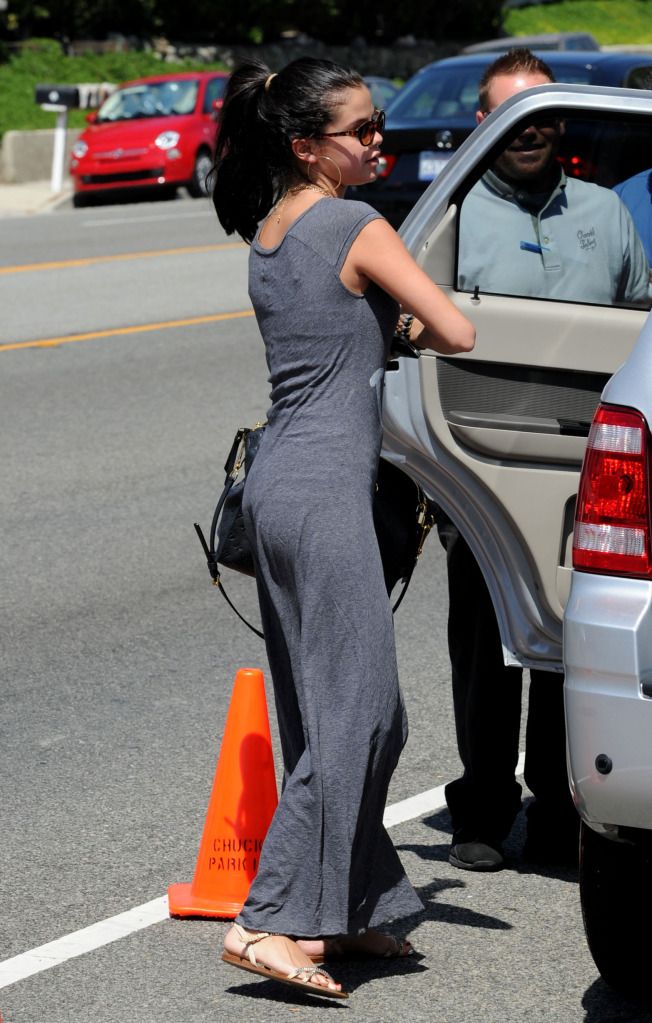 ---
2 nya bilder från Spring Breakers!
---
Massa bilder - del 1
---
Jelena ute på middag!
---
Selena ska göra en ny musikvideo!




Selena ska göra en ny musikvideo till My dilemma!
---
Selena på MME!
MME= Marilyn Monroe Exhibit (gala)






Jag lägger ut fler bilder när det kommer....
---
Nya Spring Breakers bilder!
---
Ny bild!
---
Jelena ute på lunch!
---
Selena tankar bilen!
Förlåt för jag inte har bloggat på ett tag, men har inte haft tid...


---
Lite info om Spring Breakers!
We cannot wait to see Selena Gomez and Vanessa Hudgens in their upcoming indie flick, Spring Breakers.
Both have already told us just how wild they get in the Harmony Korine-directed film, which centers around three college students (Gomez, Hudgens and Pretty Little Liars' Ashley Benson) who rob a restaurant in order to pay for their spring break vacation.
James Franco, who plays a drug dealer who bails them out, says the movie will go far to help Gomez, 19, break free from the rigid confines of being a Disney darling...
"I thought Harmony was so smart to cast her, Vanessa and Ashley because it seemed like they were so hungry for some deeper kind of material, hungry for indie material," Franco, 34, told me at last night's opening of Rebel, a group art show inspired by James Dean's classic movie, Rebel Without a Cause, for L.A.'s The Museum of Contemporary Art (MOCA). "They really gave their all when they were acting," he continued. "You've got great performances."
Franco laughed, "They other thing that [Korine] got was this crazy fusion of high pop and like dirty indie sensibilities. I think that is going to be very powerful."


Om inte inte heller förstår den här texten, så kommentera så kan jag översätta den!
---
Ännu mer info om "The Getaway"!



Ny bild från "The Getaway"↑


Hawke plays the role of tired of my life racing driver named Brent Magna. It was behind the wheel he was involved in the mission of life and death after his wife is kidnapped. His only ally is young hakerka (played by Selena Gomez) and his last hope to save his wife is to follow the instructions of the mysterious voice (played by Jon Voight), who follows his every move with cameras installed in his car.


Seen through the found-footage POV of cameras mounted on a stolen muscle car, an ex-racecar driver and a bank president's rebellious daughter must follow the orders of a mysterious voice who holds the driver's wife hostage and forces them to instigate a massive police chase that clogs city streets, covertly forming the escape route for a high-octane heist.



Om ni inte förstår så mycket av texten, så kan ni kommentera så kan jag översätta texten! :)

---
Ny Spring Breakers bild!
---
Ny video på Jelena under inspelningen av Boyfriend musikvideon!
---
Ny design påväg!
Snart kommer det en ny design på bloggen! Jag och Moa håller på med den... Vet ej när den kommer komma upp men det får ni se! :)



---
Ny fanbild!
---
Ny bild från "The Getaway"!



"Selena is @postcarding. "Faith" had fun on spring break now "Kid" is getting serious. LOL PS action movies are hard."
---
Ny sång med Jessie J?


Selena sjunger versen sen sjunger Jessie J refrängen. Undrar om det är sant eller bara fake?
---
Love you like a love song - cover av Glee!
---
Bild från Spring Breakers!
---
Ett "fan" träffade Selena i Sofia!



Yesterday i red about Selena starting filmming here in 6th of may (today) here in Sofia so i was like telling my friend we should stalk her around the streets if we find the location that she was filmming. So we decited to go out and i totally forgat that i can see Selena Gomez in my frikking town cuz belive me no one famous is comming here for realzz. I can admit that im not the biggest fan of her yes i listen to some of her music watched her movies but still something is bothering me but anyways. So me and my friend are walking down the sreeet and i hear some kids screming and chanting Selena's name so we wented to see whats going on, and i saw that 20-30 kids ( between 13 and 15y/o) chanting Selena's name infront of the hoteld that i worked ( and yes all my ex-colleagues wasnt there ) so we decited to stay away from the crowd and just wait to see whats going to happen... After 3 hours of waiting all of a sudden all of the kids lined up and stopped screeming. In like 10 min
i saw Selenas mother comming out and i was like OMG she is coming and no one even bother... After her mother and the bodyguard Selena come out. Still no fu*king sound of those kids. We ran over to see her and take some pics. She was really nice and came trough every kid sign an aoutograph and hugged us. I was surprized she was so nice and sweet. me and my friend were like in the end and she came sign our card and higed us i was like so dum and told her 'Aw Selena you are so pretty' and was like 'Thank you so much', i dont even have words in my mouth so annoying hahaha. And after that she got into her car and maybe went filmming...
So thats my story ive uploaded some pic btw she didnt want to take pic with us idk why .. But i've lost my sign card of her ( im such an idiot) Anyways thats all from me hope you enjoy it :)))
---
Selena träffar fans i Sofia!
---
Selena har skaffat GIFBOOM!



Selena har skaffat GIFBOOM. Där kan man lägga upp gifs & bilder! Bilden ovanför är den bilden hon har lagt upp hitills :)
---
Ny bild?
---
Marina and the Diamonds gillar Selena!



Asked if she is a fan of the 'What Makes You Beautiful' boyband by Digital Spy, she responded:" I'm afraid not! I
live in a weird bubble where some stuff just doesn't touch me at all, even though they're massive"

"I just don't get it. Maybe I have a cold, black heart or something.It might be that I don't like major chords in
songs- I like menacing minor chords. I love Selena Gomez - she's got loads of them."
---
Ännu en till bild från Spring breakers!
---
Ny bild från Spring Breakers!
---
Mer info om "The Getaway"!



Dom kommer spela in filmen i Bulgarien, Sofia i tre veckor. Men hela filmen kommer inte att spelas in i Sofia, utan även i Atlanta. Hon började att spela in filmen idag.

Ethan Hawke kommer spela huvudrollen. Även Angelina Jolies pappa kommer medverka i filmen. Selena kommer att spela en dotter till en bankman som måste jobba i Sofia.

Dom kommer spela in filmen i centrum, New Boyana och andra gator i Sofia.
Dom mesta scenerna kommer att spelas in över natten.

Filmen kommer att bli annorlunda jämfört med serien och andra projekt Selena gjort tidigare. 

Vissa action-scener har redan spelats in förra året, som inte skådespelarna ska spela in.


Det är jag som har översätt texten från engelska till svenska, så var snäll och skriv källa om ni tar texten! :)
---
Bild från igår!
---
Ny instagram från Selena - i Bulgarien!



"Cutest restaurant in Bulgaria. 😊"

---
Mer bilder från DOL photoshooten - del 3
---
Mer bilder från DOL photoshooten - del 2


Gud vad jag vill ha den där rosett-tröjan som hon har på sig på sista bilden!!
---
Mer bilder från DOL photoshooten - del 1
---
LOVE
---
Selena på Elvis Duran show - intervju!
---
Ny intervju!
Selena Gomez is a huge superstar, but while filming a new sketch for the website Funny Or Die, she admitted to radio host Elvis Duran, "I have self-confidence issues anyway. So I have a feeling my fans will tell me if it's funny or not."
Selena opened up about her new "racy" film Spring Breakers to Elvis and how it's a departure for the teen queen.
"The movie is different, sure. I will be 20 this year. I am an actress; I love my job. I want to do things that are gonna challenge me and push me and make me think, 'Oh, this is different, this is interesting, the script's great.' Harmony [Korine], the director is amazing and I got to work with a great cast, so it is what it is."
She also got to work with James Franco. "He's great. He's very smart. I was completely intimidated," Selena admitted. "He gave me things that pushed my performance. I really, really appreciated it."
In terms of being a role model, Selena knows that girls of all ages look up to her.
"In some aspects I've given that title and I take full responsibility for it," Selena said. "I worked for Disney Channel. My show was the best thing that happened to me."
"I got to have a great fan-base. There were girls, who were my age, 16, when I started and now they're 19, 20, with me so we kind of grew up together. So in a way, some of my fans have already grown with me."
---
Selena ska spela in "The Getaway" i Bulgarien!


Selena kommer vara i Bulgarien i ca en och en halv månad för att filma hennes nya film, "The Getaway". Under inspelningen ska hon även till Congo (en stad/by) med Unicef!
---
Har inte bloggat...
Har inte bloggat på några dagar men har haft prao m.m. Men här kommer en jättesöt bild på Selena!





Sockersöt!♥
---
Omslaget till parfymen?
---
Har inte haft tid att blogga...


Jag har inte bloggat för att jag inte har haft tid. Jag har gjort så himla mycket, men nu så kommer jag uppdatera som vanligt! :)
---
Demi Lovato pratar om Selena!



Popstar: Selena still one of your best friends?
Demi: I'm very lucky to have someone like her in my life. Sel and I are friends for a long time, but because of our schedules we don't get to see each other very often. Sometimes, we call each other and arrange to meet so we can catch up. 
---
Radio Disney intervjuar Sel!



Klicka HÄR för att höra intervjun!
---
Selena pratar om hennes nya parfym!
---
Selena på Disneyland med några vänner!
---